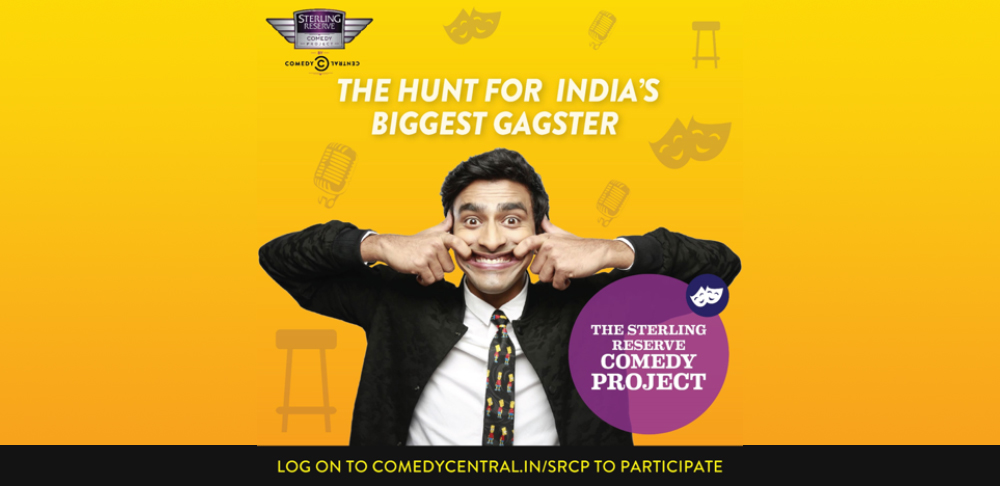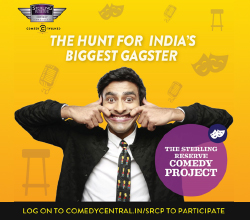 Aug 01, 2019
The hunt for India's funniest comedian has begun as Sterling Reserve Project collaborates with Comedy Central
Sterling Reserve in partnership with Comedy Central India launched a nationwide hunt in search for the next comedy sensation with Sterling Reserve Comedy Project (SRCP). Aspiring comedians from across the country can participate in this unique talent hunt to find the funniest and most-entertaining stand-up comedian in the country. Renowned stand-up performer Varun Thakur has been roped in as the host, mentor and ambassador for the hunt. Giving undiscovered comedians the opportunity of a lifetime, SRCP has already garnered hundreds of applications within just a few days, and the doors for participation are wide open.
To enrol in the hunt, candidates must log on to the Sterling Reserve Comedy Project site (https://www.comedycentral.in/srcp), fill up a simple application form, and submit an original audition video. From the torrent of entries only 12 contestants will be shortlisted, who will then face-off and compete over 5 gruelling rounds. Over the course of 8 weeks, the selected candidates will try to be their funniest best and vie for audience votes in a bid to reach the epic finale of this competition, that will be adjudged by a panel of expert judges.
Sterling Reserve Comedy Project (SRCP) is an extension of Sterling Reserve Projects – an umbrella platform that looks to discover, enable and incubate emerging talent in performing arts.
Commenting on Sterling Reserve Comedy Project, Bikram Basu, Chief Operating Officer of Allied Blenders & Distillers, said, "After the heartening success of Sterling Reserve Music Project, we are delighted to be venturing into the world of comedy and introducing a platform that allows another set of creative individuals to showcase their talents to the entire country. We are thrilled to be facilitating this journey with the Sterling Reserve Comedy Project and are hopeful that it impacts their career positively."
"Having been the undisputed leader in English Entertainment in India, Comedy Central will now take the local comedy scene to the next level, with Sterling Reserve Comedy Project. SRCP will be the definitive platform to unearth fresh stand-up talent and to help take them international." opined, Ferzad Palia, Head – Youth, Music & English Entertainment, Viacom18.
Sterling Reserve Comedy Project is a unique opportunity for stand-up comedians to reach a much larger audience through a combination of on-air and online presentation. The produced content will air on Comedy Central India and will be available online on SRCP's official website as well.