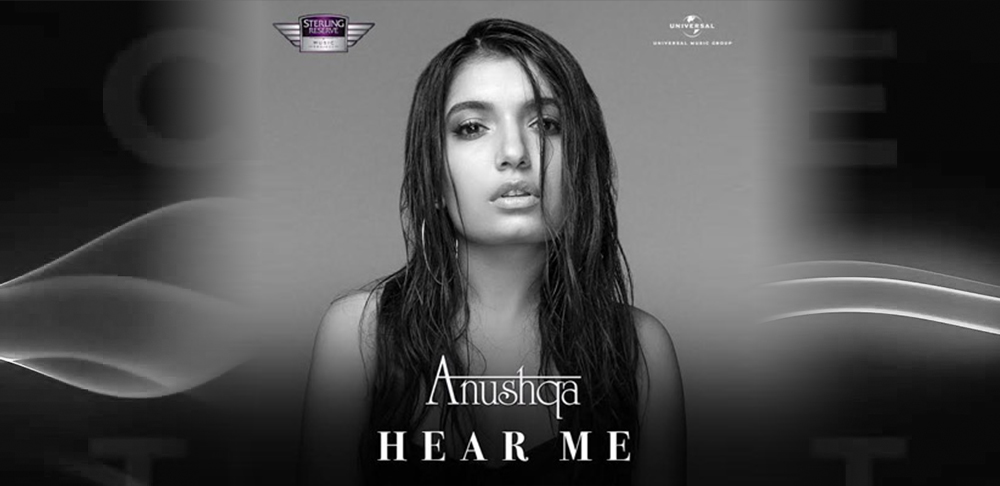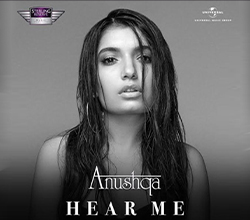 Jul 10, 2019
Sterling Reserve Music Project: Anushqa's battle with anxiety led to 'Hear Me'
Anushqa aka Anuskha Shahaney, who was one of the finalist of the music reality show, The Stage, has come a long way. The singer, who released her international single last year and is signed to Universal Music India, recently released a song, Hear Me. Highlighting the severe issue of mental health, the song is her collaboration with The Sterling Reserve Music Project, which is Universal Music India's platform for indie artists, launched this year. In an exclusive interview with Radiaondmusic, Anushqa talks about the song, Sterling Reserve Music Project and more.
Let's talk about your song, 'Hear me', which is a collaboration with Sterling Reserve Music Project?
I am an emotional person and my battle with anxiety led to Hear Me. Whenever I addressed it with my friend, I learnt that everyone has been going through it at some point in their life. It is a serious thing about which, we don't talk a lot. The song is called Hear Me because in that moment, you want someone, who really understands you and what you are going through. I wanted this song to be like a helping hand to anyone, who is suffering from anxiety.
I am glad that working for Sterling Reserve Music Project, I got a chance to write a song on something very personal and we shot a simple music video to portray the emotion. It was a very nice enriching, learning process for me because I got a chance to spread awareness about mental health.
Can you comment on your association with Sterling Reserve Music Project?
I am signed to Universal Music India, who launched Sterling Reserve Music Project in April 2019.  In fact, I am the first artist, who has worked on the project because of my association with Universal Music India. It seemed like a natural collaboration for music and encouraging of art.
Sterling Reserve Music Project is an interesting platform that provides an opportunity to musicians from all languages and there is no restriction on the kind of artist you want to be. They work with various artists from different genres and every song released by them is from a new artist.
Is it essential for a musician to be multi-talented to survive in the music industry?
The question is very subjective. I definitely like to play a part in the entire project from writing the song, music etc. You have a vision that you bring to life. Besides, it's very important for musicians to write their own songs because it really helps them in making the song authentic as they are one's experiences. Its art in which, you find creative ways to communicate. Also, writing songs along with songwriters can help singers in structuring their thoughts. I have songwriter friends who help me with my songs.
Rapping is a rage today. Any plans to release a rap song?
I would love to, in fact, I had released a rap song, Ecstasy in collaboration with Universal Music India and VEVO last July. I used to call myself a bathroom rapper until I collaborated with producer Rishi Rich. We just did it for fun, but Universal Music India CEO Devraj Sanyal was quite impressed post listening to it. The song went on to become a serious affair. I was pleasantly surprised and it definitely gave me immense confidence to work on this genre.
Any speciality of your songs, you want to highlight?
I like my songs to have an influence of India, they have an aspect of where I come from.
Do you get the freedom to explore your musical career while working for a music label/platform?
Basically, everything in this industry is coupled with a lot of uncertainties. It's a game of patience as there are times when things are out of your control. But, working with people at Universal Music India almost felt like a family to me. It's more of an emotional support and their guidance has been an advantage for me as an artist.
Apart from Sterling Reserve Music Project, what else is happening on your career front?
We released a song last month and are trying to release my music worldwide. Right now, we are working on singles, exciting collaborations and a lot of stuff coming up. I can only tell you a little bit because I believe in the element of surprise. I have collaborated with artists, song writers and producers in LA and they have been really interesting songs, we are working on releasing them. Some might even have a music video. We are also working with a label as well and trying to get maximum exposure for the tracks so that we have a chance in the game.