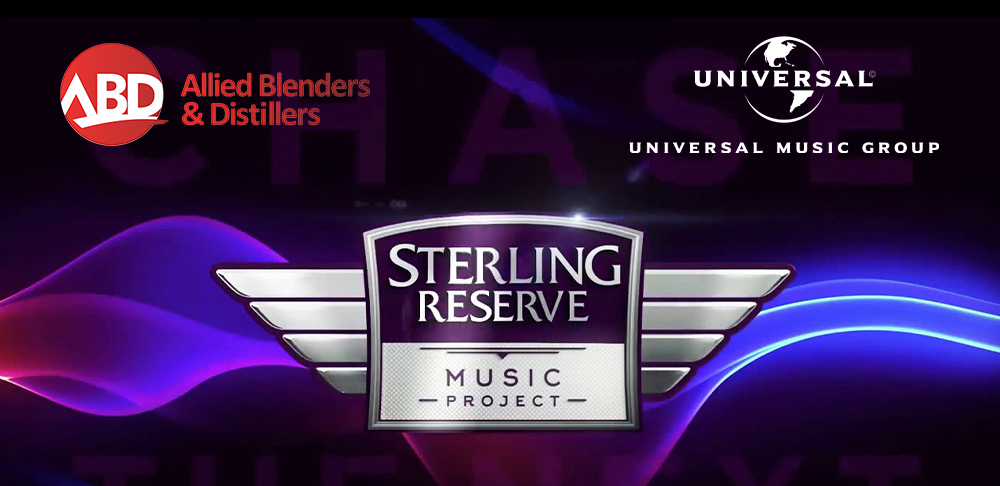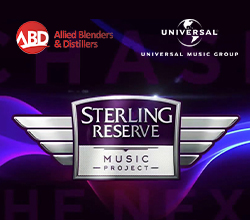 Apr 02, 2019
Allied Blenders & Distillers and Universal Music India collaborate to officially launch the Sterling Reserve Music Project
Allied Blenders and Distillers in collaboration with Universal Music India, today, announced the official launch of the Sterling Reserve Music Project, the region's first enabler platform to discover, incubate and promote emerging musical talent from India on a global scale.
As part of the launch event hosted today, Sterling Reserve Music Project introduced the fourth release on the platform, "YoYo" by, upcoming talent, R.S. Chauhan featuring Ikka, a prominent Punjabi rapper and Rishi Rich, a prominent music producer. The single is an original composition where an established singer has mentored an emerging artist.
The evening began with Devraj Sanyal Managing Director and CEO of Universal Music & EMI Music, India & South Asia, Bikram Basu COO, Allied Blenders & Distillers and Olivier Robert-Murphy Global head, Universal Music Group and Brands, sharing insights about the platform and throwing light on the overall vision. This was followed by a performance showcase by recently launched artists and their tracks, namely – Anushqa with "Hear Me", Left Turn with "Dil Mera" and Arunaja with "Broken."
The fourth track, set to release globally on Sterling Reserve Music Project, "YoYo," was a high energy performance by R.S. Chauhan and Ikka.
Commenting on the launch, Bikram Basu, Chief Operating Officer, Allied Blenders & Distillers said, "We are excited to build this very enabling Sterling Reserve Music Project. We find artists and artists find us. It provides young talent with a platform to showcase their work to the fullest. Universal Music has the critical understanding of music and the talent ecosystem- and we share the passion. The brand idea is to Chase the Next- unearthing new talent, contemporary sound works perfectly for us."
Providing insight into the Project, Devraj Sanyal, Managing Director and CEO of Universal Music & EMI Music, India & South Asia said "The purpose of Sterling Reserve Music Project is to incubate and grow unique talent in India. A culturally rich nation like India has an abundance of creative talent and this platform aims to act as a catalyst to create a significant music-driven movement in India. We already have strong proof of the concept being successful based on the runaway success of our first three songs. We are now confident that our fourth track "YoYo" will be received with even more love and support from the region."
Punjabi rapper, Ikka said, "I'm so excited to present R.S. Chauhan's sound to the world on Sterling Reserve Music Project. It's heartening to see a platform like Sterling Reserve Music Project enable young artists, like R.S. Chauhan and breakout their releases in such a meaningful way. I was really happy to work with Rishi Rich and get his support on the song "YoYo."
The Sterling Reserve Music Project (https://bit.ly/2CGqYH4) is India's first enabler platform for independent music and aims to be one of the largest incubators for music talent in India. The Project will produce 20 titles in the next 2 years through 5 established artists and 15 upcoming artists.