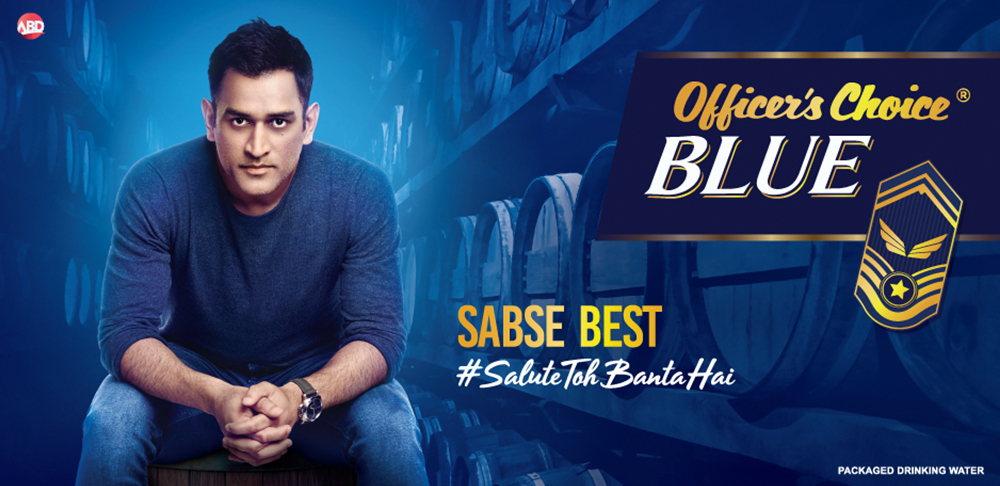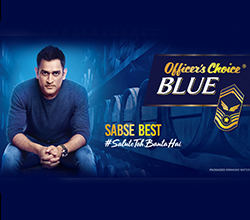 Apr 18, 2017
This cricket season, Officer's Choice Blue salutes unsung heroes of the game
Officer's Choice Blue from Allied Blenders and Distillers (ABD), launched its latest digital campaign "Salute toh banta hai" for the ongoing Indian Premier League in line with its long-standing proposition of the 'Good Samaritan'
Officer's Choice Blue believes that nothing is more satisfying than bringing a smile to someone's face and that there is no greater respect earned than touching someone's life. Celebrating this thought, the brand's recent digital advertisement acknowledges the unsung heroes of cricket – The Groundsmen. The inspiring ad aims to applaud and acknowledge the passion, hard work and dedication that these groundsmen show towards their job which mostly goes unrecognised.
The film is an ode to these men who toil behind the scenes day-in and day-out so that our nation's biggest passion – cricket, goes on uninterrupted. Be it immense heat or heavy rains or the back-breaking heavy roller, these groundsmen continue to toil hard on the field. The communication salutes the sincere efforts of these extraordinary men towards nurturing and maintaining the cricket pitches even under extreme circumstances. The film ends with Officer's Choice Blue and the Delhi Daredevils expressing their gratitude to the groundsmen with Officer's Choice Blue's tagline "Salute toh banta hai".
The brand recently announced their teaming-up with Mumbai Indians, Delhi Daredevils and Sunrisers Hyderabad for the IPL. With this campaign the brand further resonates its strong association with the Indian Premier League. Conceptualised by Triton Communication, the film will be seen across digital platforms during the ongoing IPL season.
Commenting on the campaign, Ahmed Rahimtoola, Head of Marketing, Allied Blenders and Distillers, said, "Officer's Choice Blue has been committed towards recognizing the 'good' that comes out of ordinary people during everyday life. We take pride in this beautiful communication as it strongly conveys our brand's long–standing view on the timeless value of righteousness, and the need to bring about positive change. "