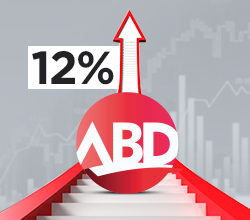 Apr 05, 2016
Allied Blenders & Distillers FY sales jump 12% to hit 36 million cases - Economic Times
Allied Blenders and Distillers (ABD), a leading spirits company in India, has registered a growth of 12% over the previous year, resulting in sales of 36 million cases in 2015-16.

Against this, the India Made Foreign Liquor (IMFL) market has grown only by 1% in the last year, the press release issued by the company stated.

"At a time when the IMFL industry has been experiencing many odds and recorded hardly any growth, it was quite difficult for ABD to register such a landmark number as 36 million in FY'16; It has been possible due to our committed team, who is aware of the ground realities and market logistics. And at this rate, we are likely to cross 40 million cases in the current financial year," said Jeetu Hemdev, Executive Director, Allied Blenders & Distillers.

The Company's flagship brand Officer's Choice Whisky (OCW) has clocked sales of 26 million cases in 2015-16, a growth of 11% over the previous year. The Brand has cornered a market share of 40% of the regular whisky segment.

ABD's deluxe whisky brand Officer's Choice Blue has recorded sales of 8 million cases in the period under reference, a growth of 12% over the previous year.

Officer's Choice Black, the semi-premium brand of ABD, has also recorded a commendable growth of 25% over the previous year.