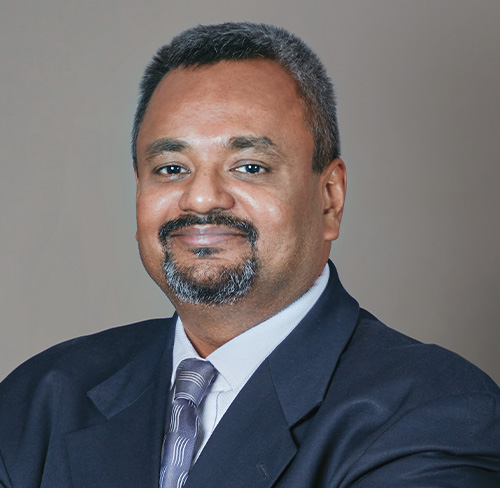 Ritesh Shah
Company Secretary & Chief Legal Officer
Ritesh Shah possesses over 20 years of experience in the field of legal and corporate secretarial counsel to organisations in the textile, alcobev, as well as non-banking financial/ investment holding companies.

He began his career in 1999 with Haria Exports Limited and then joined Firestorm Finance and Trading Private Limited in Mumbai. Ritesh spent 7 years with United Spirits Limited as Deputy General Manager – Secretarial and Corporate Legal. He also contributed towards due diligence in hiving off Shaw & Wallace and Co's beer and liquor business to SAB Miller, SA and UB Group India, during his time at Shaw & Wallace Distilleries.

He later moved on to United Breweries (Holdings) Limited as General Manager - Legal, where he handled various complex legalities in close association with governing bodies and courts. Ritesh has also been the Company Secretary and Compliance Officer for Mc Dowell Holdings Limited.

Ritesh joined ABD in June 2015 and presently serves as Company Secretary and Chief Legal Officer, heading all legal functions for the organization.

He completed his Bachelor's in Commerce from Mumbai University in 1995, A.C.S. from Institute of Company Secretaries of India, New Delhi, and LLB from Mumbai University in 2001. He was also certified by the Institute of Intellectual Property Studies, Mumbai, on Intellectual Property Rights in 2004.