Sterling Reserve Blend 7 Whisky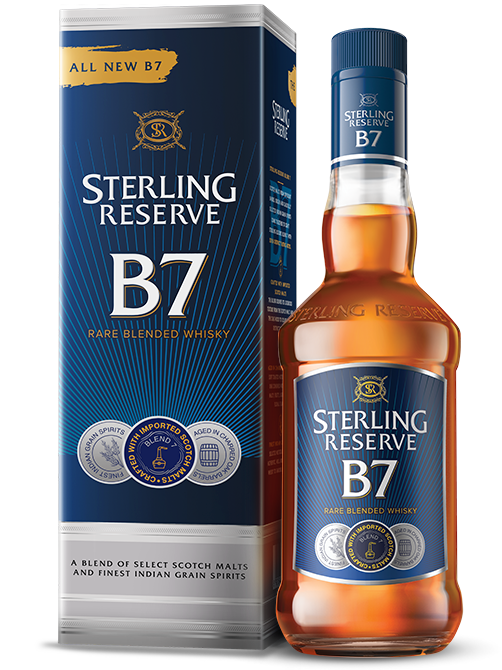 A unique experience that casts 7 different tasting notes, Sterling Reserve Blend 7 is created from the finest Indian grain spirits and Scotch malts of different barrels of origin. The soft-toasted touch of charred oak gives it a luxurious texture and smooth, well-rounded finish.

A testament to centuries of accomplishment, with a mix of heritage ingredients and modern methods, Sterling Reserve Blend 7 is crafted for those who those who like to let go and come alive.