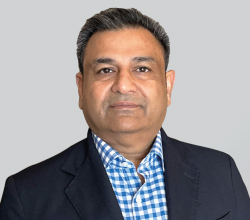 Oct 02, 2023
Allied Blenders and Distillers builds a strong Leadership Team
Mumbai, September 28, 2023: 
Allied Blenders and Distillers Limited ("ABD" or "Company"), has strengthened its leadership team with the appointment of Alok Gupta as the Managing Director of the Company. He has over three and a half decades of experience across industries. In the alcobev sector he has built many brands during his 13 years stint with United Spirits. Thereafter with the Essar Group, he has led businesses across a multitude of sectors, including retail, technology, and services.
We believe we are now well poised to transition our portfolio into emerging premium segments whilst consolidating our core brands.
Shekhar Ramamurthy will continue to play a key role on the board as the Executive Deputy Chairman of the Company.
Disclaimer: "Allied Blenders and Distillers Limited is proposing, subject to receipt of requisite approvals, market conditions and other considerations, an initial public offering of its equity shares and has filed a draft red herring prospectus dated June 27, 2022 ("DRHP") with the Securities and Exchange Board of India ("SEBI"). The DRHP is available on the website of SEBI at www.sebi.gov.in, and the website of the Book Running Lead Managers, ICICI Securities Limited at www.icicisecurities.com Axis Capital Limited at www.axiscapital.co.in, Equirus Capital Private Limited at https://www.equirus.com/, JM Financial Limited at www.jmfl.com and Kotak Mahindra Capital Company Limited at http://www.investmentbank.kotak.com/ and the websites of BSE Limited and National Stock Exchange of India Limited at www.bseindia.com and www.nseindia.com, respectively.