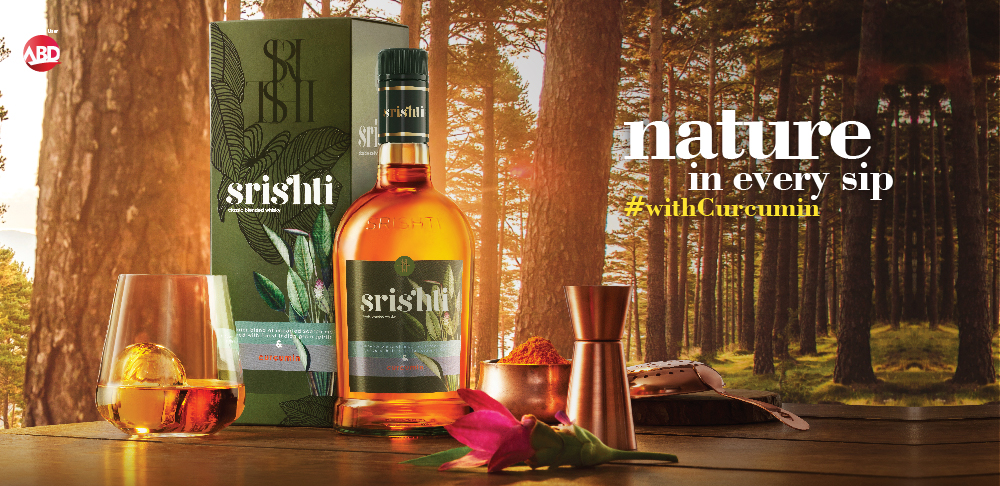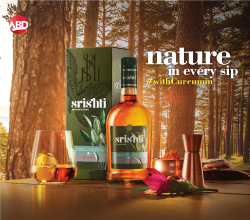 Mar 06, 2023
ABD India brings new experiences to the West Bengal whisky market
West Bengal, 3rd June 2023: After the runaway success of ICONiQ International Grain Whisky, Allied Blenders and Distillers (ABD), the largest Indian spirits company, has launched Srishti Premium Whisky in West Bengal. This unique blend and product offer, with a name true to its construct is being embraced by the discerning with enthusiasm in the state.
Srishti Premium Whisky is a disruptive innovation in the category. It is a blend of rare Scotch Malts paired with select Indian grain spirits and its unique expression is rounded off with Curcumin. Interestingly, the infusion of Curcumin has been achieved without any sensorial change of the whisky; that is in taste, aroma, or colour. The name Srishti, with the infusion of a natural ingredient brings an interesting consumer offering.
Talking about the launch, Bikram Basu, Chief Operating Officer- Strategy, Sales, and Marketing at ABD, said "The launch of Srishti is in line with ABD's offer to keep consumer aspirations at the heart of what we do. Srishti is a top-quality product, fabulously packaged, and truly unique. From its Scotch malt selection, curcumin-infused blend, and naming, we know this product will be appreciated by consumers who understand trends and grab them just ahead of time. The first adopters and prime movers of the best"
Srishti Premium Whisky is available in 750ml, 375ml, and 180ml pack sizes in West Bengal.