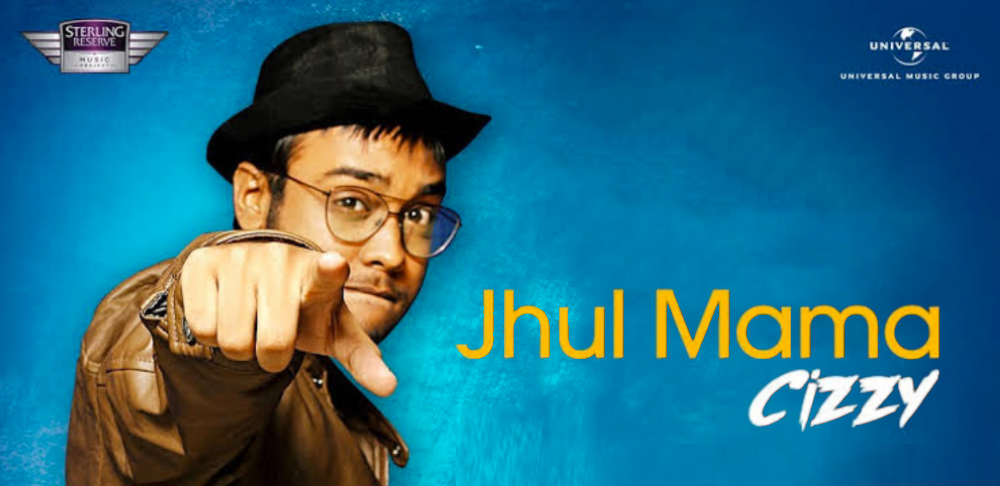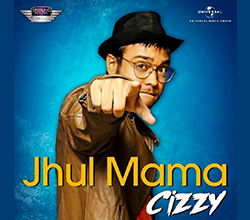 Jul 18, 2019
Sterling Reserve Music Project launches their fifth track, "Jhul Mama" with rapper Cizzy
Sterling Reserve Music Project, a first-of-its-kind collaboration between Universal Music India and Allied Blenders & Distillers, launches its fifth single "Jhul Mama," by the gully boy of Indian bangla rap, Cizzy.
"Jhul Mama" talks about the importance of being real, within the currently saturated, genre of hiphop, where people attempt to fake it in order to make it big in the industry.
"Jhul Mama," literally translates to, "You Are Still Nothing," and is set to a catchy melody with a rhythmic flow that is unique to Cizzy. The track was initially conceived as a chant, Cizzy formed the hook line after listening to the melodic arrangement and formed his flow through the emotions he wanted to ignite.
The music video opens with Cizzy's friend being denied entry into a club and Cizzy leads him to another club where there is no attire based discrimination. Cizzy and his friends are able to be themselves in this setting and improvise a hook step unique to Jhul Mama.
"Jhul Mama" releases after the success of four tracks, the most recent being "YoYo" by RS Chauhan featuring IKKA and Rishi Rich, which has currently crossed over 9 million views on the Sterling Reserve Music Project channel on youtube.
Sterling Reserve Music Project is the region's first enabler platform to discover, incubate and promote emerging musical talent from India. The project aims at elevating and supporting the independent music scene in the country by giving musicians a platform to showcase their talent.
Speaking about the release, Devraj Sanyal, Managing Director and CEO of Universal Music & EMI Music, India & South Asia said, "
"Great music truly has no language. At the Sterling Reserve Music Project we're truly language and genre agnostic. You could come from virtually anywhere with a song of any genre, in any language and all we need is a song that's popping. We picked Cizzy out of a few hundred potential artists and from a bunch of demos he sent us for the project on sterlingreservemusicproject@gmail.com. A few months in, we're ready to show the world the real spitfire that's Cizzy."
Sharing his thoughts, Bikram Basu, Chief Operating Officer, Allied Blenders & Distillers said,
"It's a pleasure to support young, emerging talent. The passion, sound and spontaneity they bring to music is fabulous. Cizzy and his Bangla Rap is breaking new ground and we at Sterling Reserve Music Project are sure that we will hear him headlining soon."
Excited about the release, CIZZY said, "Working with Universal Music, was a dream come true for me. The Sterling Reserve Music Project is undoubtedly the most transparent musical project that helps undiscovered artists get into the spotlight. This is what we are all looking for. I have a vault full of fresh original 'Bangla Rap' music, and the goal is to put out absolute unforgettable classics. The Sterling Reserve Project has been such a boost to my confidence and with "Jhul Mama," I'm sure that I'm going to put Bangla Rap on the map.
About Cizzy:
Cizzy has been fronting the Bangla rap community in Kolkata and is evolving rap through beats that he believes are authentic to India and Bengali culture. Being fond of rhythm since a young age and coming from a music-oriented family, Cizzy delved into classical music for a decade. Cizzy was always inclined to different types of World Music including Folk, Rabindrasangeet and other genres. While developing himself musically, Cizzy picked up a few musical instruments along the way, such as ektara, dotara, kazoo, esraj, tabla, harmonium and basic keyboards, guitar, flute and drums. At the age of fourteen, Cizzy began scribbling rhymes in a notebook, and thus began his initiation and love for the genre of Hip Hop and Rap.
Cizzy's name breaks down to "When you see (C)-through my eyes (I)-there's only dreaming (ZZ)-why? (Y). The answer lies in my music."
CIZZY currently fronts "The Cypher Projekt," a community of rappers and beatmakers, who get together through "Cypher" sessions for freestyle rap sessions and collaborations.