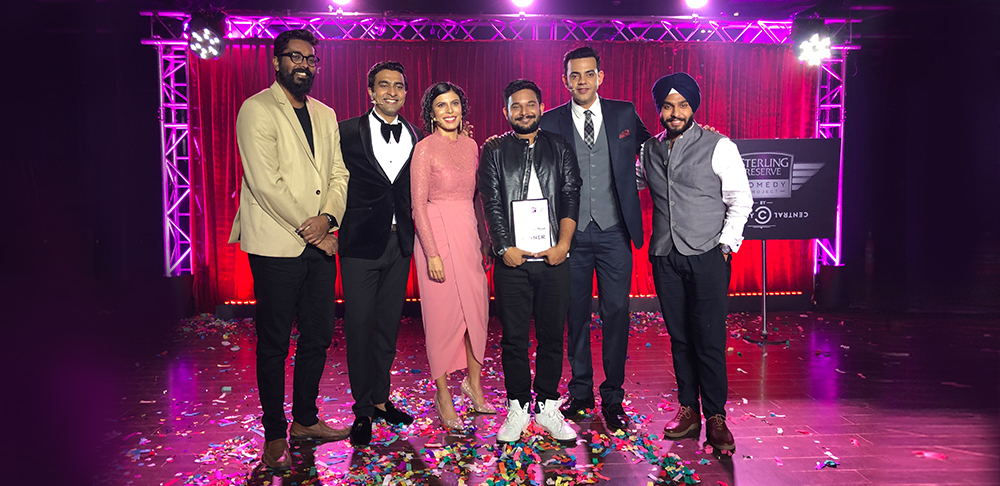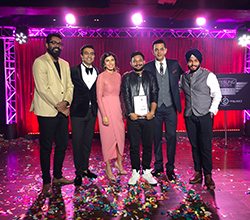 Nov 23, 2019
Oh Fizz! Sudarshan Ramamurthy aka 'Soda' wins the premiere season of Sterling Reserve Comedy Project
Sterling Reserve Comedy Project in partnership with Comedy Central India took laughter-therapy to a whole new level, in its premiere season. The stand-up talent hunt that created an uproar of laughter in the nation, crowned Sudarshan Ramamurthy aka 'Soda' as the winner. Giving undiscovered comedians the opportunity of a lifetime, the show hosted by the humorous and witty Varun Thakur, received an overwhelming response.
Sterling Reserve Comedy Project (SRCP) is an extension of Sterling Reserve Project – an umbrella platform that looks to discover, enable and incubate emerging talent in the performing arts. 
Aspiring comedians from across India participated in this talent hunt, to become the next comedy sensation. Over the course of seven long weeks, India voted to decide the Top 8 – Gurpreet Singh, Anny Thakkar, Snighdha Jain, Pooja Ruparel, Sarvesh CK, Sudarshan Ramamurthy, Kuriakose Saju Vaisan and Siddhartha Shetty that made it to the last round. Breaking the measures of our laugh-o-meter, the finalists went up against each other one last time in an epic grand-finale, judged by hilarious duo Cyrus Sahukar and Anu Menon. Garnering over 20,000 votes from audience bursting into peals of laughter, Sudarshan Ramamurthy emerged as the winner of the show.