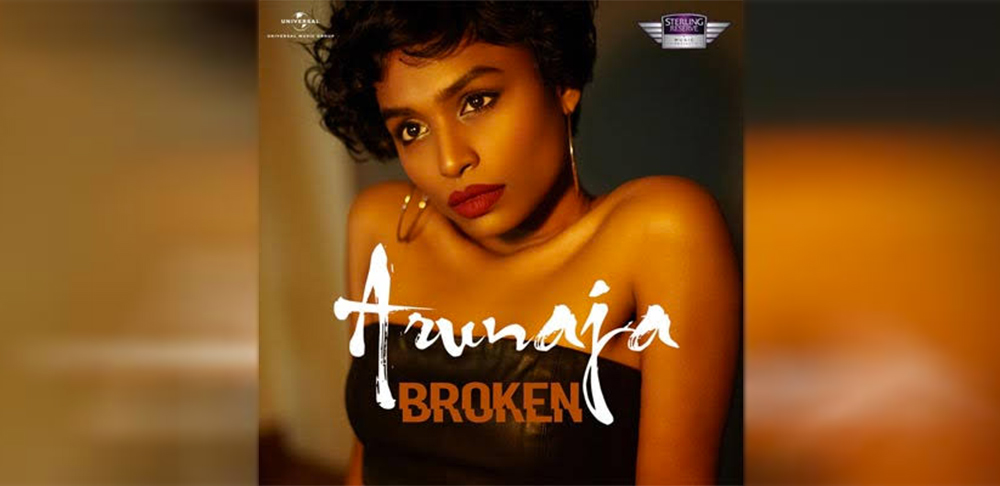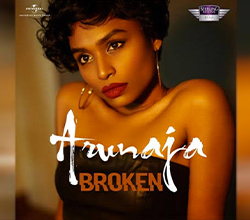 Jul 02, 2019
Arunaja boasts of Carnatic roots and inspirations from church singing, rock and gospel music
Singer, songwriter Arunaja was introduced to the world of music with her debut single, Broken. She is the finding of Sterling Reserve Music Project, which is the region's first enabler platform, launched in April 2019 to discover, incubate and promote emerging musical talent from India on a global scale. In an exclusive interview with Radioandmusic, this South Indian girl talks about her music roots, influences of various genres, inspiration, Bollywood project and of course her association with
When did your journey with Sterling Reserve Music Project how did 'Broken' happen?
My journey with them started when I sent across my song to Universal Music and Sterling Reserve Music Project. I wrote this song in 2017, which was only done by the end of 2018.
Tell us about your song, 'Broken'
Broken is not a normal relationship song, I wanted people listening to the song to interpretate it in their own way. So, I kept it vague. It talks about my relationship with my dad, which was strained to an extent. Also, Broken is one of the first songs, I have written, it was like a trial and error method for me because I didn't know how to write a song. It was almost peripheric for me to get things out of my system.
Is this your first association with Sterling Reserve Music Project? How promising is the platform according to you for independent artists?
Yes, it is my first association with Sterling Reserve Music Project. There a lot of other platforms coming forward to help indie artists, but Sterling is completely professional. As an indie artist, I could have shot a video and put it out on the internet, I would have to wait for it to grow organically. But, I saw money being used to push the available content. Hence, there was no point for me to waste energy. Also, Broken was going to be my debut song, my first original, the world has seen. Hence, it was very important for me to make a mark. This is the reason, I thought of collaborating with Sterling Reserve Music Project.
What inspired you to enter the world of music?
I have always been singing and have photos of me singing during my kindergarten. My dad used to play the violin and he made sure that I and my sister had some kind of education in Carnatic music since I am a South Indian. I took training in Carnatic music for 12 long years until I was in school. When I got into college, I got exposed to western music culture. We had a rock band and for me, it was like fresh air, energy. I won't call it the best band in the world, but it inspired me to learn more. I joined a Choir group called 'Rock Of Ages' that does English, Hindi songs in four-part harmony.  For example, they would sing Mere Saamne Wali Khidki Mein in four different tunes also called harmony or church singing. For me, it was my learning experience. The art director of the choir, who hails from Croatia, is my mentor, though I have just met him twice. I was trained by him during his 14-day visit to Kochi. We are still in touch and he mentors me. During my choir singing, I also got exposed to gospel music, old school. This is how my shift in music happened and my music is inspired by them.
Which is your favourite music genre?
I don't think I have had a favourite genre. As long as the music is good and it makes me feel something, everything is good according to me.
How has 'The Stage' contributed to your career?
 The Stage happened soon after I joined the choir group and got my training from Branco. I was doing my Masters in Commerce in Kochi and soon after my exams finished, I flew to Mumbai for 'The Stage' and this is where I got a push, both, as an artist and for my career. I took my first flight to Mumbai and knew nobody there. So, it was a very gambling experience for me. I made it to the top three. I feel after The Stage, there a lot of singers, songwriters coming forward. The show has given a lot of confidence, acceleration to a lot of people like us that we can make it 'worth it'.
Rap is a rage in the country. Are you planning to do a rap song?
I don't think I am a rapper, but I have done a rap song for a web series named Adulting about a year before rap became a rage in the country. But, since I know my rap skills, I am not planning anything like this.
You also debuted as a Bollywood singer with Manikarnika
Earlier in 2019, I got a chance to work with Shankar Ehsaan Loy for Manikarnika. I have co-sung Dankila alongside Siddharth Mahadevan, Prajakta Shukre and Shrinidhi Ghatate. It was my first Bollywood song.
What difference do you find in commercial and non-commercial singing?
Most of the Bollywood songs are for the masses. But, there a lot of indie artists, who can be massy and a rap certain songs for the public. I love Raghav Yadav's style of singing, songwriting, we went to the same music school. He is more of a massy singer and his songwriting is similar to Ed Sheeran, Prateek Kuhad. There are people who still listen to these genres of music, but at the end-of-the-day, it is about how much money is pushed in, be it Bollywood or independent music. And platforms like Sterling Music come in to build a bridge and help indie artists and support as well as market their songs.
What are your upcoming projects?
I am working on this project called 'Dabaki'. It's a travel cum web series, which will be put out soon. Last, year, I went to Nilgiris, along with nine artists from different disciplines. We were left out to experience, explore, get down dirty with the locals and create. So, I did two songs, one is solo while the other is with Raghav. So, these will be released soon with Dabaki. They are also going to put out web series based on our experience in Nilgiris. I am really excited about it. I also did my completely original gig recently at Louise Lounge. Also, something exciting is really coming out soon.