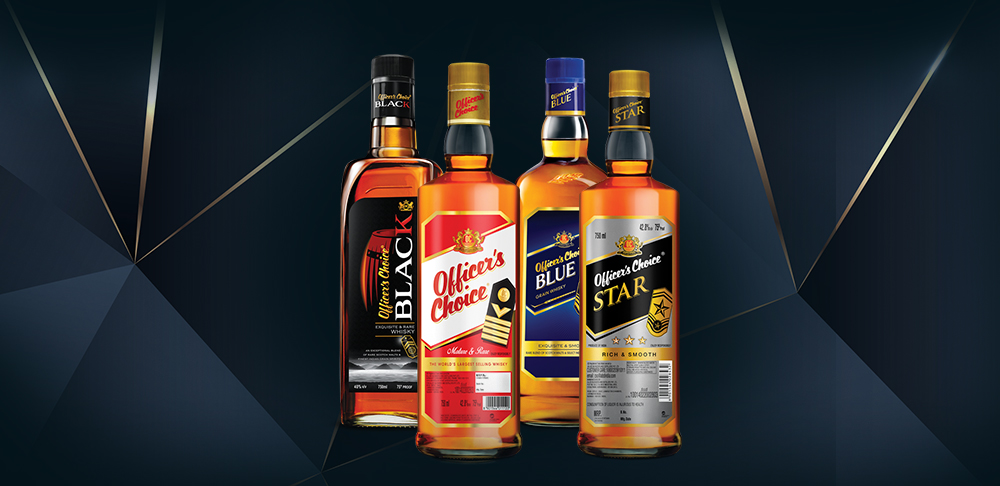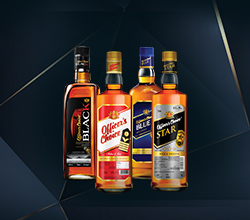 Jul 17, 2017
Liquor firms launch fresh variants, revamp packaging to boost sales -Live Mint
United Spirits Ltd's McDowell's No. 1, Allied Blenders and Distillers Pvt. Ltd's Officer's Choice and Pernod Ricard SA's Imperial Blue—three of India's largest whisky brands—are likely to gain some sales momentum if repackaging and launches of new variants pay off. 
Diageo Plc-run USL plans to take its new McDowell's No. 1 Silk honey whisky, which has been test marketed in a few parts of Karnataka, Maharashtra and West Bengal, to other markets. 
ABD, which is in the process of repackaging Officer's Choice, plans to strengthen its position further in the regular whisky segment. 
The Indian whisky market grew 2.87% last year in terms of volume, a rebound from a 0.5% decline the year before, according to Euromonitor International's July data.
The three Indian brands ranked high in the International Wine and Spirit Research's (IWSR) list of the top 100 spirits brands worldwide by volumes published late June.
Officer's Choice ranked No.2 for the second year in a row, McDowell's was at No.6 and Pernod Ricard SA's Imperial Blue ranked No.10. 
Companies do not launch new brands or variants, or even repackage and re-brand existing ones as often in the alcoholic beverages space in India as they do abroad, according to industry executives.
"In order to gain market share or to get your existing consumers to buy more, this (launches and repackaging) is the best strategy for FMCG firms and you are now seeing an FMCG shift happening in liquor," said Abneesh Roy, an analyst at Edelweiss Securities. 
Launching McDowell's No. 1 Silk is part of USL's plan to rekindle interest in the category. Through end-2015 and early 2016, USL changed the packaging for McDowell's, giving the brand a more contemporary look. Last year, it also launched a new variant under the brand called McDowell's No. 1 Luxury.
"Consumers are increasingly looking for new experiences and products. In a category which historically hasn't seen much action, if you have these new offerings coming in, it generates excitement and people do want to try them out and talk about it," senior vice-president of marketing at United Spirits Subroto Geed said. 
ABD began repackaging whiskies under its Officer's Choice brand last year and its efforts are also aimed at creating a more contemporary look for the brand. "We now have a dominating 40% market share in the regular whisky segment. We have put in place a robust marketing plan for the coming year and are looking at aggressively growing volumes and profitability," said Jeetendra Hemdev, executive director at ABD. 
Sales of McDowell's whiskies declined 2.3% in 2016 to 25.63 million nine-litre cases from a year earlier, according to IWSR data. Officer's Choice also declined 5.1% during the same period with ABD selling 32.32 million cases last year. The decline was mainly due to policy changes that hurt the Indian liquor industry, including the government's demonetization move and Bihar's decision to prohibit the sale of alcohol, according to IWSR. 
In contrast, sales of Pernod's Imperial Blue grew 2.9% to 18.01 million cases last year. The brand's volume has more than doubled since 2012 and it clocked the fastest growth among the top 10 spirits brands from 2011 to 2016, according to IWSR. 
Pernod last revamped the packaging for its Imperial Blue brand two years ago. It refreshes its packaging at regular intervals to stay relevant to evolving customers, the firm's India managing director and chief executive officer Guillaume Girard-Reydet said. Towards the end of last year, Pernod also launched Imperial Black—a more premium variant of Imperial Blue. The new variant is currently available only in some parts of east and central India.
"Earlier, liquor firms used a push model (to gain more market share) by offering more incentives and margins to retail outlets. That is not a good strategy because whichever brand offers more margin will gain market share but brand equity doesn't get built. Pernod has done so well because they went the brand equity route rather than the push route," Roy said.