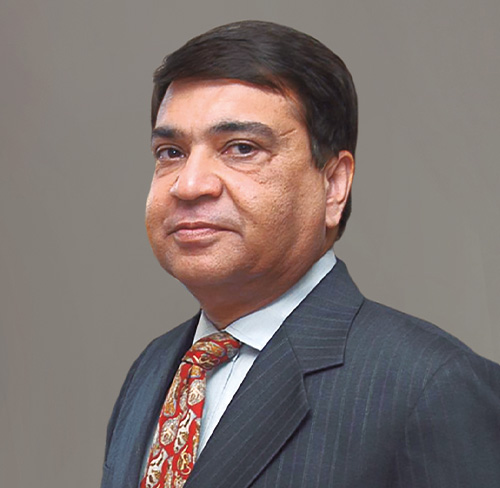 Deepak Roy
Executive Vice Chairman
Deepak Roy has more than 40 years of an illustrious career to his credit, during which he has spent time working with leading multi-national brands like Glaxo, Ranbaxy, CPC, Warner Hindustan, The UB Group and Diageo PLC.

He acted as Founding CEO of Diageo's India business (formerly known as 'International Distillers India') in 1993, where he drove profitable growth. He then served as President- South Asia, Russia and Baltics for Guinness UDV (a Diageo Company), managing a team of 35 expats. Apart from driving success for Smirnoff in India, Deepak has built success for other brands in India, China and Russia.

He led the management buyout of Diageo's Gilbey's brand, to Triumph Distillers and Vintners in 2002, embarking on his first entrepreneurial journey. He then sold his business to UB group in 2005, to go on to co-promote a wine company, and launch premium wines under the name Zampa. He moved to merge Zampa with Grover Wines to form Grover Zampa, the 2nd largest wine company in India, where he is still the promoter and director.

Deepak joined ABD in October 2007 to serve as Executive Vice Chairman and CEO, steering the orgnization to become one of the largest domestic spirits company in the country. He now serves on the board of ABD in an advisory capacity.

He possesses a Diploma in Management Science from the Japan-America Institute of Management Science, University of Hawaii, U.S.A. and has a Bachelor's Degree in Economics (Hons.) from Delhi University. He was also sponsored for an 'Advanced Marketing Management Programme' in Harvard Business School, U.S.A.

Deepak has been a sportsman of national repute.